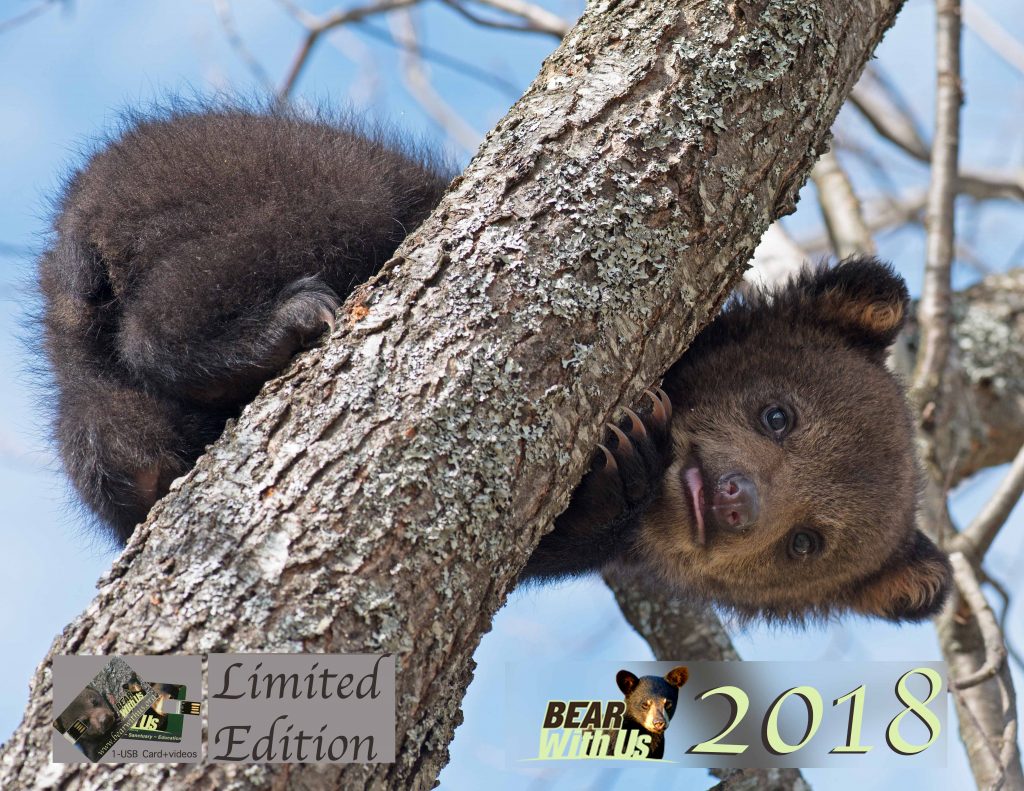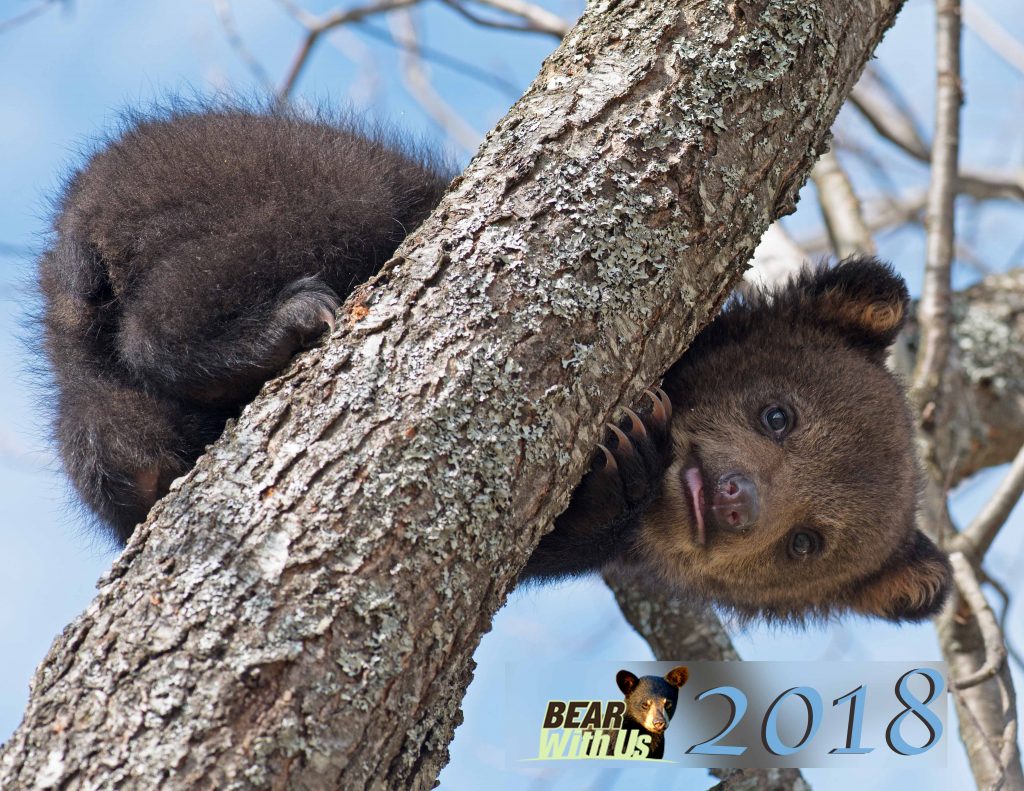 2018 Bear With Us Calendar. We have two print versions available. Calendar size is 11×8.5, cost for Standard Edition is $19.90 plus $4.50 shipping. The Limited Edition Calendar cost is $39.85 plus $4.50 shipping. All calendars ordered online include a 10×8 bonus enlargement (last photo in video) printed using archival ink.
The 2018 Bear With Us Standard Edition Calendar features spectacular photos of bear cubs and bears including bears at Bear With Us. View this calendar, 2 minute video.
The 2018 Bear With Us *Limited Edition Calendar features the same photos as the Standard Edition plus four (4) additional pages featuring photos and information, including photos not shared on social media. This special *Limited Edition 2018 Calendar also includes a custom (BWU) Bear With Us-USB data storage device featuring behind the scenes video and other videos, five in total that have not been seen on any Bear With Us social media. The BWU data storage device may be used by you many thousands of times to store your own personal data such as photos.
*Only 100 Limited Edition 2018 Calendars available.
Shipping for 2018 Standard Edition Calendar begins November 1. Shipping of the *2018 Limited Edition Calendar + USB data storage device begins November 29. *Only 100 Limited Edition 2018 Calendars available.
Calendars SOLD OUT. The response has been overwhelming. Thank you !