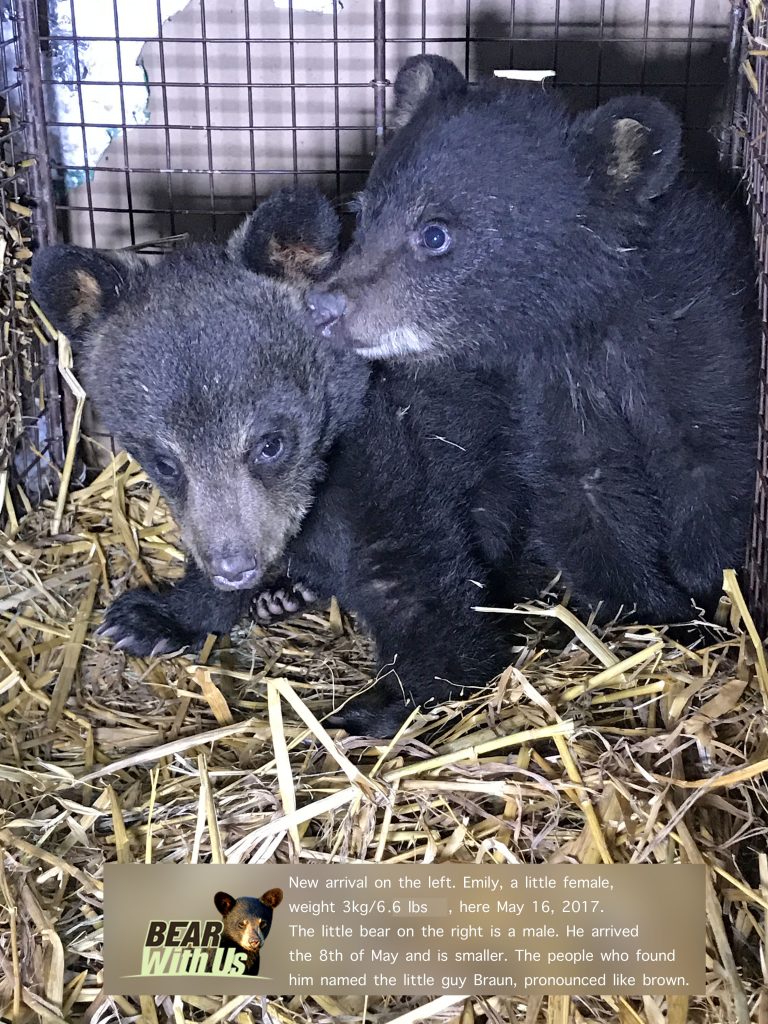 A call from a lady (south east of Barrie) to the Ontario Ministry of Natural Resources and Forestry (MNRF) Bear Reporting Line 1-866-514-2327 resulted in a quick response from the Aurora District MNRF Wildlife Techs. They worked all afternoon, into the evening till dark to capture this 6.6 lb female cub.
Good possibility the recording of a mother bear's sound made the difference resulting in a successful outcome to a difficult afternoon of working to get the cub out of a tree.
A big effort by MNRF personal and thank you. – Mike.