Under Construction. Please check again.
Coyote~Wolf~Bear Education Initiative
The Coyote~Wolf~Bear Education Initiative is a partnership with a shared vision of bringing wildlife coexistence strategies to communities across Ontario.
To foster coexistence, we are committed to providing the public, elected municipal leaders and other community stakeholders with effective tools to navigate the science behind wildlife biology in real-world scenarios. We can provide accurate information about behaviour, risk management and non-lethal conflict solutions that support people, coyotes, wolves and bears inhabiting a shared landscape.
Budget cuts continue to limit the provincial government's capacity to engage directly with concerned citizens to solve and mitigate wildlife conflicts with programs such as Bear Wise. Urban and rural entities are now forced to assume responsibility for managing wildlife interactions without preparatory training or a solid background of science-based mitigation methods. This highlights the need for more innovative and progressive educational outreach such as the Coyote~Wolf~Bear Education Initiative.
As paradigm shifts in conservation science bring ethics to the forefront of wildlife management, we underscore the importance of minimizing wildlife encounters. Facilitating non-lethal, sustainable strategies for communities through education promotes awareness and appreciation for wildlife. Removing the 'mis' from misinformation.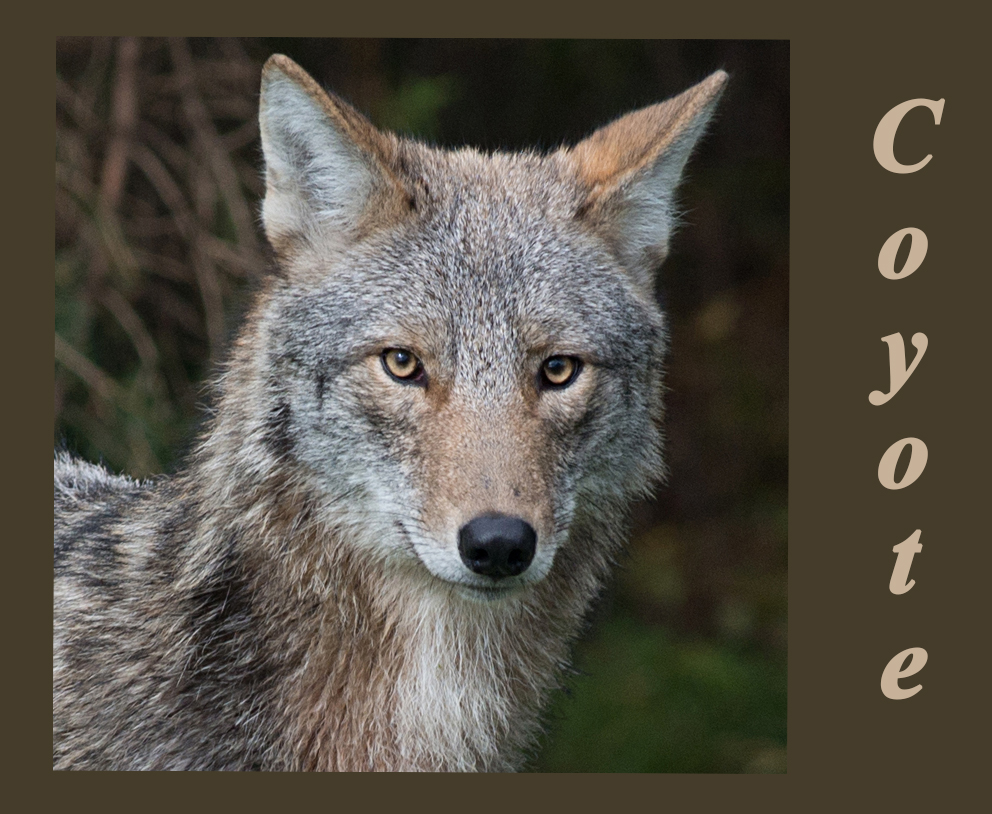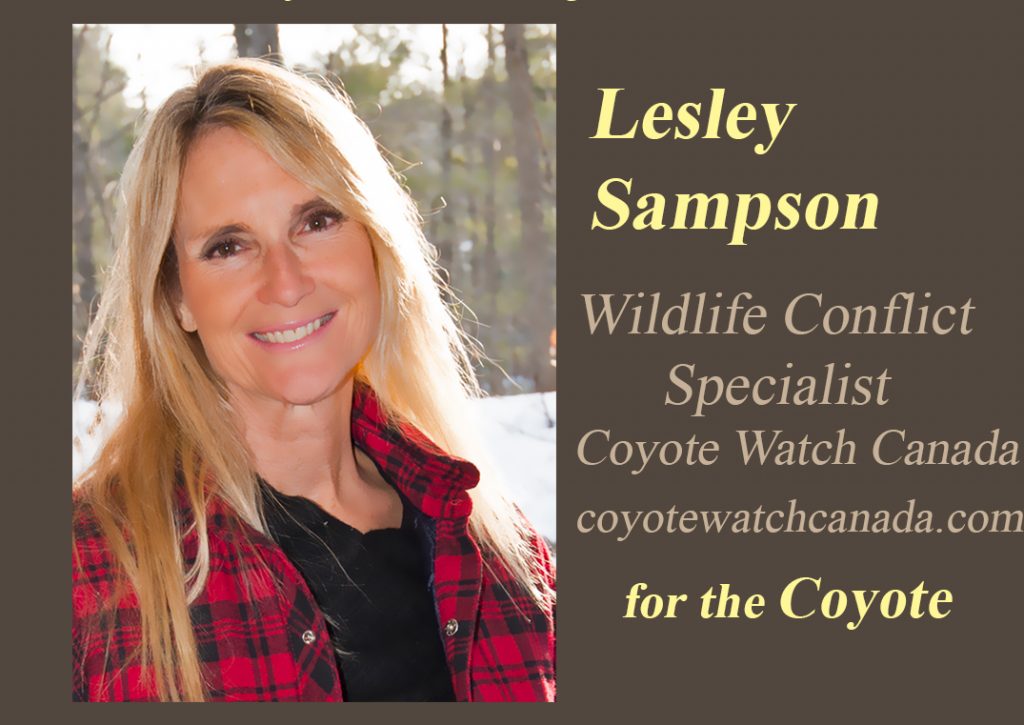 North America's Song Dog: A Champion Ambassador for Co-flourishing
Coyotes are the epitome of a reliable "eco-thermometer" for any community in which they inhabit. Coyotes put us all on notice when they get too comfortable around people because of human indifference and misunderstanding about this family oriented, social and highly adaptable canine. In other words, when communities experience conflict, much can be learned from the presence of coyotes on how to become better stewards and citizens. Coyotes, a keystone species, are one of the most persecuted animals in North America. With little protection through lethal management policies, coyotes are destroyed without any policy accountability. Known as North America's song dog, their brilliant vocalizations have graced ancient lands since the Pleistocene era. Coyotes are a respected part of Native American storytelling and hold a sacred place in many cultural traditions today.
One of the most misunderstood and maligned native carnivores, the coyote has been persecuted throughout history in North America and yet has aptly adapted to living in diverse ecosystems including populated metropolitan centers such as Toronto, Canada and Chicago in the United States.
Meet the Eastern Coyote
The scientific name for the coyote is Canis latrans (western coyote).
They are part of the Family Canidae which includes dogs, wolves, foxes, jackals. The Family Canidae is referred to in general as the canids.
Genetics from the Algonquin wolf (Eastern Wolf) and Western Coyote hybridization has evolved into what is commonly referred to as the Eastern Coyote. A rich genetic blending which has led to the Eastern Coyote (e. coyote) often being referenced by scientists as Canis latrans x lycaon and/or Canis latrans var.. This unique and historically significant species began its evolution over a century ago filling an ecological niche. Weight ranges for the slightly larger cousin to the western coyote, are on average between 22- 41 pounds. The coyote is significantly less in body mass to the Algonquin wolf.
Coyotes form highly social and structured families also called packs. Family members share in the hunting, pup rearing and territorial protection duties. Intact, established packs are capable of hunting larger ungulate prey targeting weakened, unhealthy herd members. Pack size varies depending on habitat, available food sources, and human impact (urban/rural). Our past research concludes 2-3 adults, and pups, however, variations in family size fluctuates due to habitat, forced migration, available food sources, and mortality rates.
Learn more about Coyote at: Link to Coyote Watch Canada website