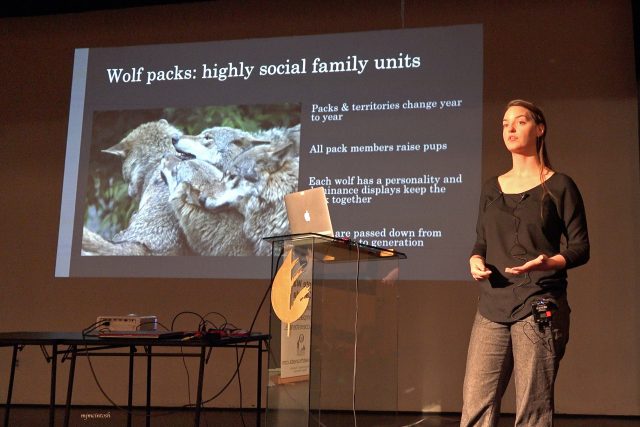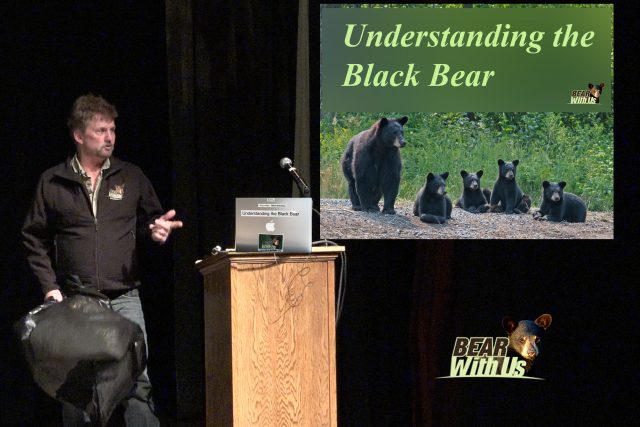 Bears and Wolves – Taking the "mis" out of Misinformation
Join us at the Oxtonque Lake Community Center, August 2, 2017. Time – 7 to 9 PM – Near Algonquin Park and close to Huntsville, Ontario.
First presentation – Understanding the Black Bear
Mike McIntosh of the Bear With Us Sanctuary and Rehabilitation Centre for Bears has been working with bears in many aspects including rehabilitation for 25 years. Mike assists people with human/bear conflicts and fields hundreds of calls a summer. See bearwithus.org
As an educator Mike will cover the biological needs of the bear, bear behaviour, video of bears communicating and bluffing including the sounds they make and how the media including nature documentaries often characterize the bear inaccurately. Mike will share his experience regarding rehabilitation of the black bear.
Second presentation – Wolves of Ontario
Hannah Barron – As a biologist studying the natural world from plants to caribou, Hannah has trekked rugged terrain across Canada. But it is the wolf that ignites Hannah's scientific mind as a researcher. Hannah's presentation will explain the origin of the wolves we have in Ontario today. You will learn more about the two wolf species, as well as the eastern coyote, and how these canids have interacted with each other and people for the last 100+ years. Hannah Barron splits her time between Earthroots and Wolf Awareness, two conservation organizations in Canada. Learn more about wolves in Ontario at Earthroots' "Wolves Ontario" site.
Learn more about these educators here: Coyote~Wolf~Bear