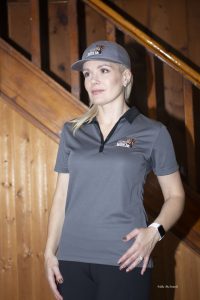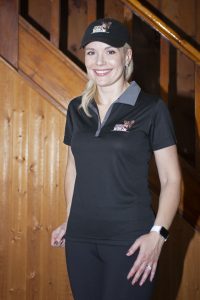 These polo shirts are designed for the woman who prefers a body fit style.
Women who prefer a loose fit may prefer the mens/unisex style.
Polo shirt is available in grey with black collar or black with grey collar.
Both have an embroidered Bear With Us logo .
Cost is $39.00 plus shipping and tax (Canada only).
Please note there are two price categories: Option 1– for shipping to Canada or USA, Option 2– for shipping to all other countries EXCEPT Canada or USA.
Option 1 – To Canada or USA.
Option 2 – All countries EXCEPT Canada or USA