The Bear With Us Centre for Bears IS NOT OPEN TO THE PUBLIC

Fulfilling the Mission: The Bear With Us Centre for Bears concentrates on four primary areas of operation in order to fulfill the mission. We invite you to learn more about our 4 focus areas.
____________________________________________________________
2024 Bear With Us Calendars are now available to order. Please click on the correct "Add to Cart" and drop-down box to make your buying choice. As in prior years, this is a 12 month calendar with a four page Special Features section. Click on this link: https://bearwithus.org/calendars/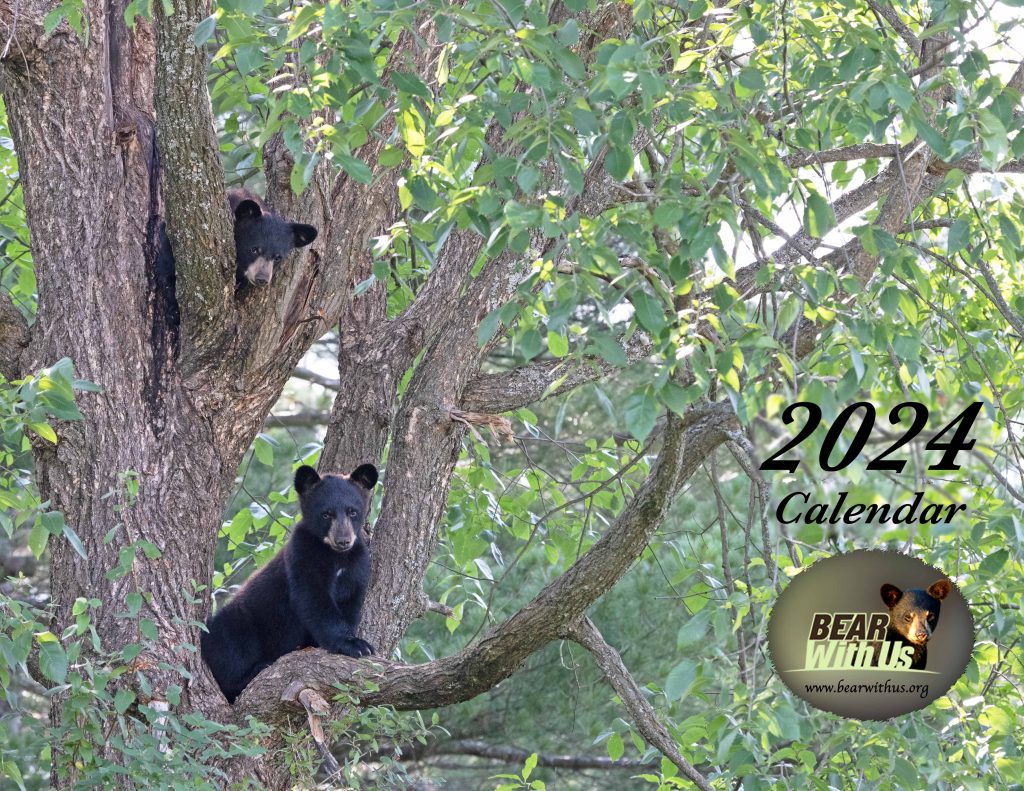 Bear With Us Bears In Our Care and Released in 2022. Part #1
Bear With Us Bears In Our Care and Released in 2022. Part #2

"For thirty one years (2023) I have worked with adult wild black bears that are victims of human activity. This includes hunting, automobile and other injuries. We assist orphan cubs until old enough to be returned to the wild. We work with people recreating in bear country and home owners regarding perceived nuisance bears. This work has allowed myself the privilege to observe the many varied reactions to human interference exhibited by the bears. What I find incredible is a bear's ability for exhibiting restraint." …Mike McIntosh
Each year Bear With Us is required to renew Ministry of Natural Resources Authorizations. a) Keep captive, rehabilitate and return black bears to the wild. b) Keep black bears permanently in captivity. c) Act as an agent when working to resolve human/bear conflicts. The MNRF regulates live trapping and relocating a bear.
We hope you find this website informative and a good resource.
Bear cub preparation for return to wild:
Call or text us (mobile): 1-705-571-4397 or email – info@bearwithus.org
1 – Contact us regarding educational outreach material and presentations.
2 – BEARHELP for Orphan Cubs, Injured Bears and Human / Bear Conflicts.
Bear With Us staff have the equipment to handle most any situation involving a bear.
For additional contact information see Contact Us
For more news about Bear With Us and other bear related news, see Bear Paw News .
——————————————————-
The Facility – Bear With Us Centre for Bears
paw here!